The espresso tonic is still gaining popularity. More and more people try this fantastic drink, and more and more recipes are born to make the maximum of it.
It's still not a popular drink, but those who taste it once can't stop. It's important to highlight that it's favored among those who enjoy bitter flavors, so if you belong to the sweet-toothed group, unfortunately, it won't become your favorite.
How did espresso tonic become popular?
Espresso tonic originates from Sweden. In 2007 a barista at Koppi Roasters made this beautiful drink; the rest is history. Espresso tonic had a slow start, but it became popular worldwide in the second half of the 2010s. Cheers to the barista!
The essence of espresso with tonic water
If it's a lovely sunny day, one of my favorite choices is coffee with tonic. The good thing is there are countless recipes with combinations like
ginger and lime,
cold brew coffee,
with sugar,
without sugar,
with gin,
just lime,
with gin and lime,
or customized to taste, varying it with anything besides the tonic.
With this coffee type, you can make your unique coffee recipe!
The beverage's popularity is quite divisive – perhaps more people don't like it as much as those who adore it. However, with the rise of specialty coffee culture, I've noticed that people enjoy experimenting, trying new flavors, and are open to tasting all sorts of "wild" drinks.
In the world of light-roasted coffee, the espresso tonic is an essential summer refresher, and you can find it on the menu of almost every coffee shop.
And remember that it's effortless to create at home, with the preparation time taking just a few minutes.
Picking a good tonic is the key.
When crafting an espresso tonic, the choice of tonic water significantly impacts the overall flavor and experience. Since tonic water makes up a significant portion of the drink, opting for high-quality options is crucial.
Here are some tonic water ideas:
Q Tonic Water
Fever-Tree Indian Tonic Water
Fentimans Toniw Water
Tomr's Handcrafted Tonic
Double Dutch Skinny Tonic Water
East Imperial Tonic Water
Three Cents Aegean Tonic Water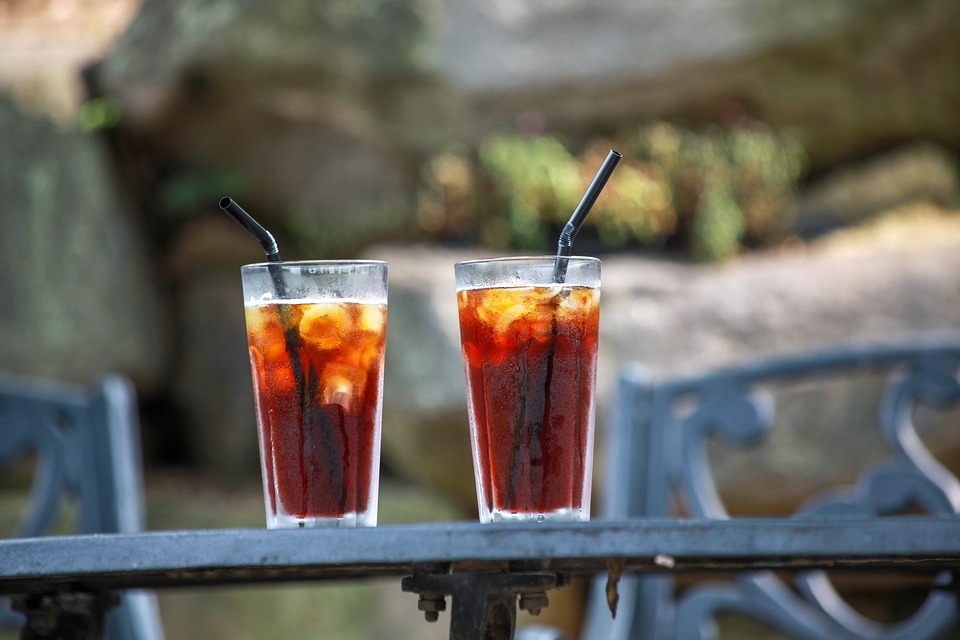 How to make an espresso tonic?
Ingredients
Approximately 3.4-5.1 fl oz SUGAR-FREE tonic
Preferably light-roasted espresso, possibly even a double shot
0.68 fl oz citrus (lime or lemon juice)
Ice
That's all you need for an essential espresso tonic. Feel free to adjust to your preferences, but this is my preferred method. Simple, no complicated steps.
Instructions
Grab a glass (approximately 6.8 fl oz) to showcase your creation.
Fill the glass with ice, preferably using giant cubes to prevent them from quickly melting in the drink.
Add 0.68 fl oz of citrus and 3.4-5.1 fl oz of sugar-free tonic. Mix everything thoroughly.
Brew a fresh espresso or doppio (double espresso).
Target an ice cube and gently pour the espresso over it.
For an added touch, if you want to get a bit fancy, garnish the top with fruit you can enjoy while sipping.
And that's it – enjoy your coffee! 🙂
Espresso tonic recipe for the gourmets
Again, you will need good-quality tonic water. Then, mix your espresso tonic with orange, or make an espresso gin tonic!
Espresso tonic with orange
It's the same as the recipe mentioned above. Just add an extra step: Squeeze 2 cl (about 0.68 oz) of fresh orange juice and pour it into the glass before you brew the espresso.
To make it more charming, garnish the drink with a thin slice of orange or a twist of orange zest. This enhances the aroma and visual appeal.
Espresso gin tonic
I'd pick a good-quality gin with complex flavors that complement the coffee undertones. Gin's like
Hendrick's,
The Botanist,
Monkey 47,
Roku Gin.
These gins are the best choices for an espresso gin tonic.
In this case, add the gin in the beginning, pour the tonic, and brew the espresso in the end.
What's your unique espresso tonic recipe?