Learn everything about capsule coffee machines and choose the one that suits you best!
No coffee grounds, coffee ready in seconds – that's what capsule coffee is all about. We're all about encouraging everyone to have a good filter coffee or get more out of the drip brew, but we get it if capsules are your thing.
Capsule solutions are the easiest way to make coffee: pop it into the coffee machine, press the button, and it's brewing – short or long, just the way you like it. However, because of this, the quality of the coffee isn't up to you. It depends on the coffee machine, capsule, and the water.
Capsule Coffee Maker Test: Which coffee machine should you buy?
Two tips before purchasing a Capsule Coffee Machine in 2023:
Don't use tap water (it's not good for the coffee maker; it'll get limescale buildup, and your coffee won't be as good)
Don't order the 20-cent compatible capsules from China.
After this, you only have one question: Which capsule coffee maker should I buy? I'll help.
Capsule coffee maker reviews: What criteria to base your choice on?
What matters for a capsule coffee maker? They're all fast and easy – but some extras will make it even easier. It matters, after all,
How durable it is (how quickly will it give up on you)
Automatic it is? (Can you program it to make a certain amount of coffee, or do you have to stop it when you feel it's enough?)
How many bars of pressure does it brew the coffee with? (meaning how thick and lovely the crema/foam on top of the coffee will be)
How much does it cost?
How much are the capsules for it?
Many different types of coffee capsules are available for the machine.
Does it collect the used capsules?
Does it have an adjustable cup holder?
It can make only hot or cold drinks too?
How loud is it?
You wouldn't think it, but there's almost no capsule coffee maker that's perfect in every aspect – so it's worth prioritizing what's most important for you.
The two most common factors are usually price and compatibility.
Capsule Coffee Machine and Compatible Coffee Capsules
Most aftermarket coffee capsules are made for Nespresso and Dolce Gusto machines, which is good to know before you purchase. Generally, there's no issue with compatible capsules, but sometimes they might "misfire," meaning the coffee machine might not brew the coffee properly.
It's important to know that the strength of the capsules doesn't indicate the caffeine content but rather the intensity of the roast. The higher the value, the more likely you'll get a bitter drink.
Comparison of the Best Capsule Coffee Makers
I'll list several coffee machines from every brand so that you can find the perfect fit for you!
Nespresso Capsule Coffee Makers
Nespresso machines – thanks to George Clooney and the marketing team – are leading the way by far, always coupled with some irresistible deal. For instance, if you choose the Essenza Mini, you can reduce the coffee machine's price by $100 after ordering 50 capsules and $200 for 350 capsules. And this goes for almost all of their machines!
The Essenza Mini is the entry-level model – and for many, including perhaps you, it's more than enough. I have one, too! It's perfect for personal consumption. It has two buttons that can be programmed to determine the amount of coffee the machine brews. It's quite quiet and collects about 5-6 capsules before needing to be emptied. Its price is around $150-180, making it one of the best coffee capsule machines!
The DeLonghi Inissia coffee machine is in a similar category. Like the Mini, it also has
an automatic shutoff,
adjustable features,
and can make coffee in two different cup sizes.
Its capacity is slightly larger than the Mini's, and its price is roughly the same.
If you're not just into drinking your coffee black or with added milk afterward but crave a latte or a similar milk coffee experience, then the Lattissima Touch or the slightly more expensive Gran Lattissima are for you. 
These come equipped with a separate milk container. This way, you can easily make a cappuccino, flat white, or latte. However, their prices match their complexity, putting them in a different category:
The Touch is approximately $500,
while the Gran Lattissima is around $650.
Of course, these machines can become much more affordable with capsule purchases!
Dolce Gusto Coffee Machines
The best coffee capsule machines don't necessarily belong to Nespresso. NESCAFÉ® Dolce Gusto® machines prices start around $150 with the Dolce Gusto Mini Me. The coffee maker is automatic, quite similar to the Nespresso Mini, with the difference that it can even make cold beverages – it depends on how you move the lever.
Since Dolce has separate milk coffee capsules and it's easy to make cold and hot beverages with them, getting a much more expensive machine is unnecessary.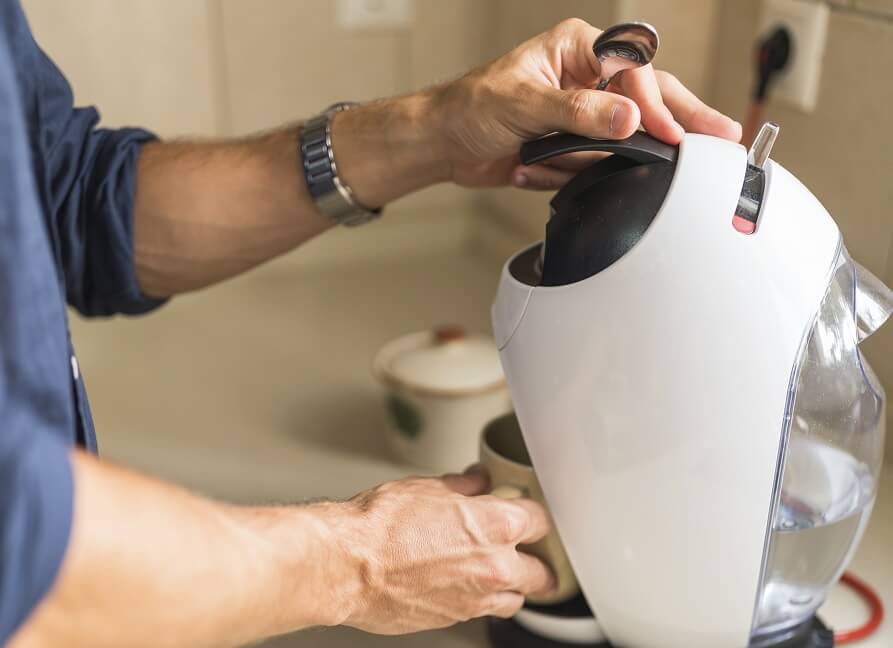 Tchibo Capsule Coffee Machines
Tchibo capsule coffee machines also start from the relatively affordable (around $100) category and go up to around $500. Since they are very easy to disassemble, cleaning them is also simple.
However, Tchibo-compatible capsules are only produced by Tchibo itself – and alongside affordability, they come with quite a noise.
Bosch Capsule Coffee Machines
Bosch manufactures state-of-the-art coffee makers that can even read the barcode on the capsule, determining the specific settings needed to brew the coffee.
These machines are not outrageously expensive, averaging around $350, but the capsules for them are relatively pricey.
Best Value Machines – My Recommendation
Which capsule coffee machine should I get? The most common question is Nespresso or Dolce Gusto.
I recommend Nespresso products because most aftermarket coffee capsules are made for Nespresso machines. I'm not talking about the cheap copies, but many specialty coffee roasters also offer Nespresso-compatible capsules with delicious coffee.
As seen from the above, Nespresso also tends to offer a broader range in terms of prices – if you're a fan of black coffee and don't want to make high-level cappuccinos at home, then getting a Nespresso Mini is more than enough. It's one of the best capsule coffee machines!